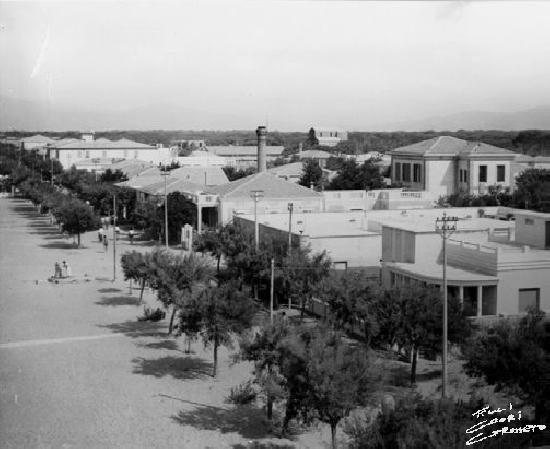 PT1422 - 1953 - Marina Di Grosseto
Maremman landscape and Grosseto
One of the biggest customers of the Gori, as previously mentioned, was the Tourist Board of Grosseto, for whom a thorough survey of all the villages around Grosseto was carried out. On behalf of the authority assigned to promote tourism, many photographic reportages were carried out in places of historical, archaeological and tourist interest, from the inland to the coast and the islands, an ideal route starting from the capital city takes us to the lesser known places of the province.
Special attention is given to the architectural asset of the Grosseto hinterland, with the recording of facades and interiors of churches, fortresses, castles, archaeological digs, for every local area and hamlet.
We also have interiors of museums, frescos, and mosaics, the Etruscan hand dug canal near Ansedonia, the excavations of Populonia and Roselle.
The landscape and natural assets are portrayed as well by a series of shots that show the coasts, the sunsets and the wild nature of the Uccellina mountains or the surroundings of Orbetello .
Here we see the harbour activities of Castiglione della Pescaia or of Porto Santo Stefano, showing the fishermen mending their nets, the construction of tourist villages at Albinia and Riva del Sole, the beaches of Follonica where the first bathing resorts are being set up, whilst other tourist are portayed visiting the Roman villa on Giannutri, the gulf of Giglio Campese and the hills of Ansedonio still free from the holiday houses.
Special attention is naturally directed to the events that accompany the development of the provincial capital, documenting the transformation of the urban environment: the urbanization work in town, infrastructures for mobility, the building of suburban quarters and new architectural complexes.
In this section of the Gori Archive we find documented pieces of Grosseto's evolution, and moments of building new urban scenery : houses for the homes and the assignees of dispossessed land, churches, hospitals, sewers, roads, railways, bridges, waterworks, canals and hydraulic works.
In the later years of his activity, Giuseppe Gori had the idea of putting together a number of albums that would compare the historical photos of the archive to other photos taken later in the nineteen eighties portraying the same subjects.
This demonstrates strikingly how the urban scenery of the capital city has changed, with the raising of new buildings, the bitumen on the roads, the disappearance of animals and the increase of motorcars, the increased use of space by the vehicles and the different ornaments on the homes.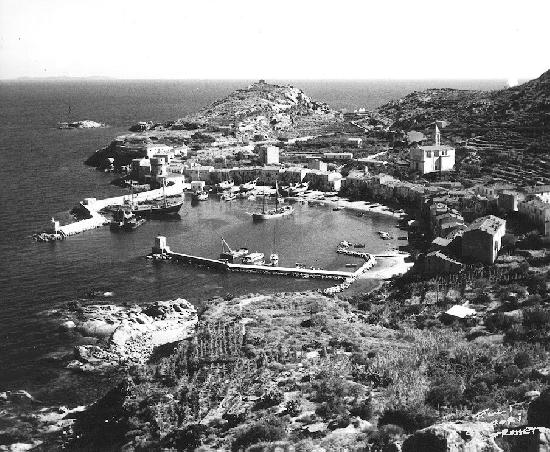 G353 - 1949 - Isola del Giglio: il porto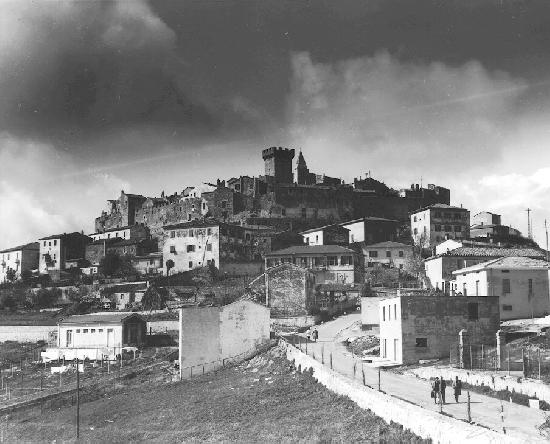 PT258 - 1954 - Capalbio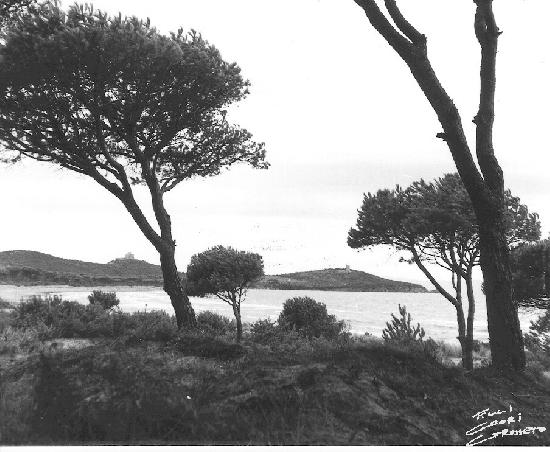 1228/50 - 1955 - Punta Ala
Grafica: Margherita Cardoso - Traduzioni: Vittoria Vivarelli Colonna e Cecilia Grilli - Realizzazione: Stefano Guerrini