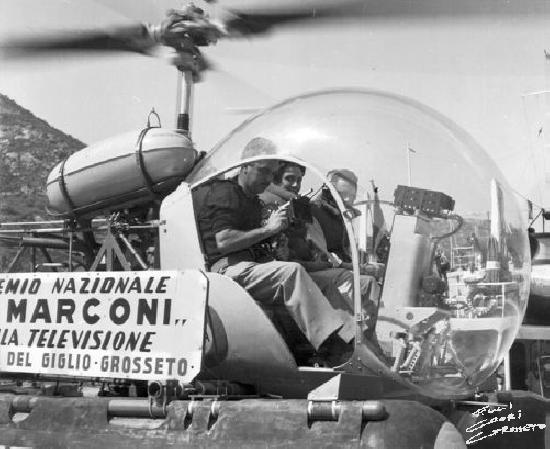 1763/144- 1959 - Isola Del Giglio
The public space: politics and society
The Gori Archive allows us to follow the political history of Grosseto and of its province, starting from the very first post war reconstruction, through the faces of the men that were protagonists of the 20th Century.
On improvised platforms in the Duomo square appear alternatively Giorgio Almirante and the secretary of CGIL, Di Vittorio. The honourable Amintore Fanfani is also pictured visiting the areas of the reclaimed land of theEnte Maremma, or surrounded by farmers and children at the end of electoral meetings. The premier De Gasperi is photographed while handing over the land assigned to them by the Arbitrational Award that will carry his name; and also in 1952 during the inauguration of a new provincial office of the Christian Democrats whilst cutting the ribbon or else attending, hat in hand and head bowed , a ceremony by the Bishop of Grosseto Mons. Galeazzi.
The reoccurring political activity with electoral meetings, strikes and workers' demonstrations, conventions of Azione Cattolica and feasts of the Unita' during the long period of administration by the Mayor Renato Pollini, is interwoven with the national political events such as the student demonstrations in Corso Carducci following events in Hungary in 1956, or the visit of the President of the Republic, Saragat, in 1967.
Dating back to 1966 are some fortunate shots of the floods of the Ombrone around Grosseto and in the countryside, that were used also by the national press and later published by the "Nazione" and the "Tirreno" in 1990, for a retrospective of the event.
There are countless minor events that the Studio Gori was asked to document: sporting events and religious ceremonies.
The amateur rallies of the Motorclub and the passing through Grosseto of the Eurovespa in 1960, fashion shows and Ornella Vanoni singing songs in posh cafes, all testify the arrival of the consumer society and of the economic boom in the no longer remote province of Maremma.
At the same time traditional Maremman events such as the market in Piazza del Sale in Grosseto, the Feast of the Mountain on the Amiata, the Palio Marinaro in Porto Santo Stefano and historical commemorations in the inland villages keep showing up.
Next to these can be found an almost endless number of private photo shots, such as communions, christenings, weddings, end of year school photos, holiday camps and village feasts.
These are significant events that testify in a possibly unique way, half a century of a vast community life.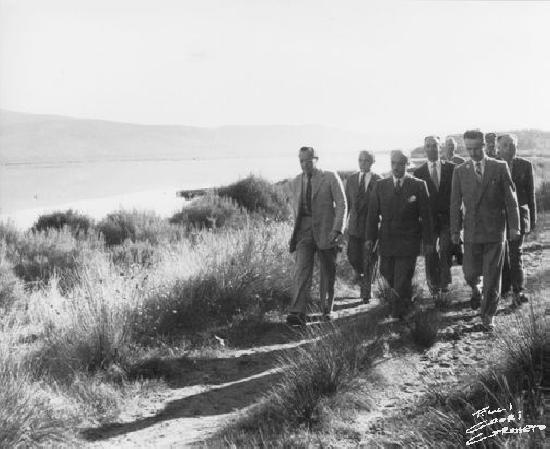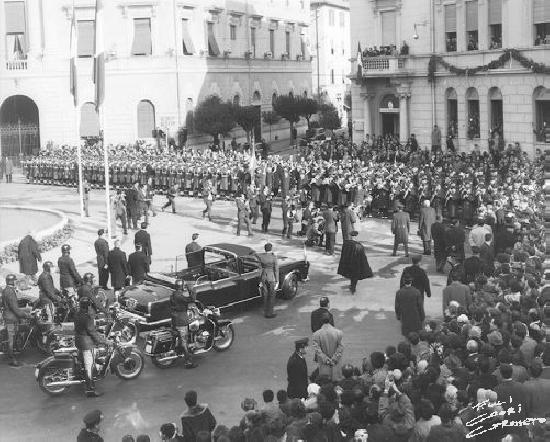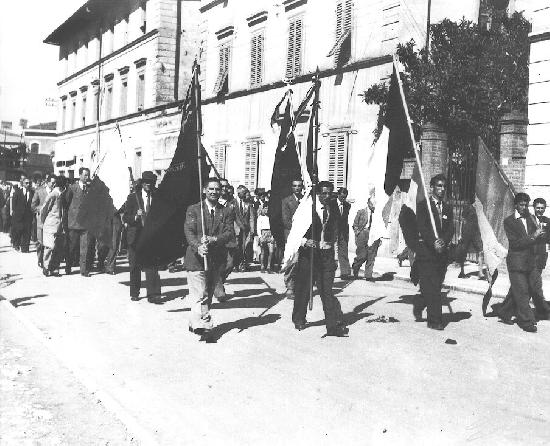 Grafica: Margherita Cardoso - Traduzioni: Vittoria Vivarelli Colonna e Cecilia Grilli - Realizzazione: Stefano Guerrini